It seemed like a good time of year to remaster this one!
BONUS Panel below! 👇👇👇
#Thanksgiving #Thanksgiving2020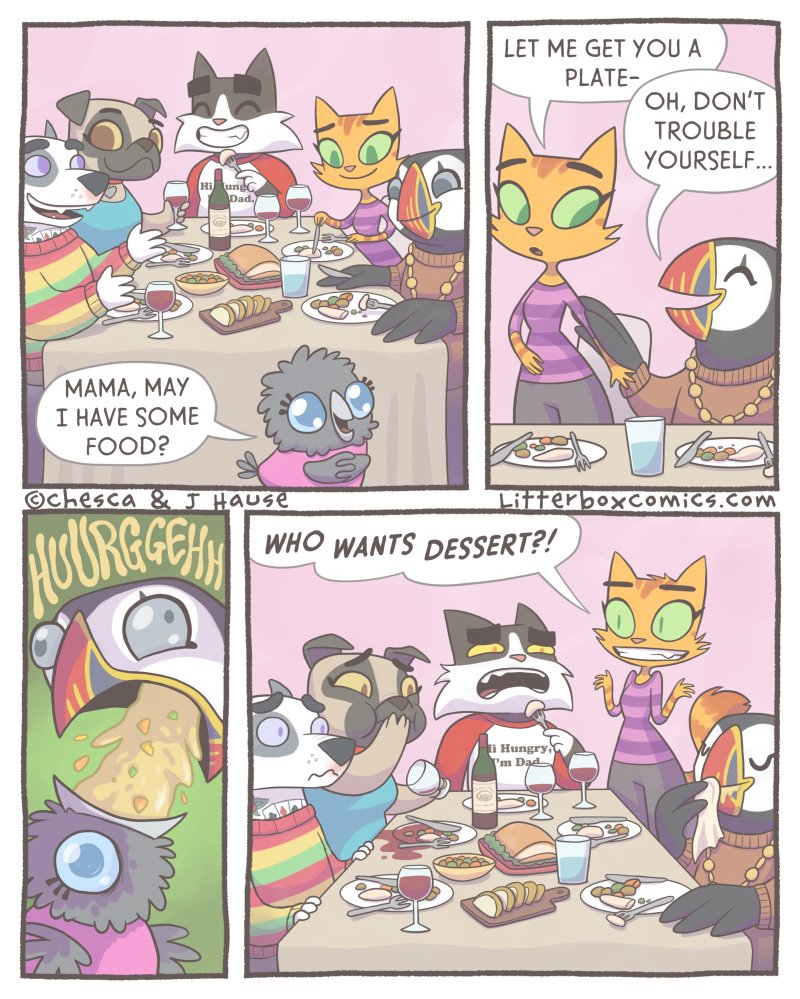 BONUS Panel!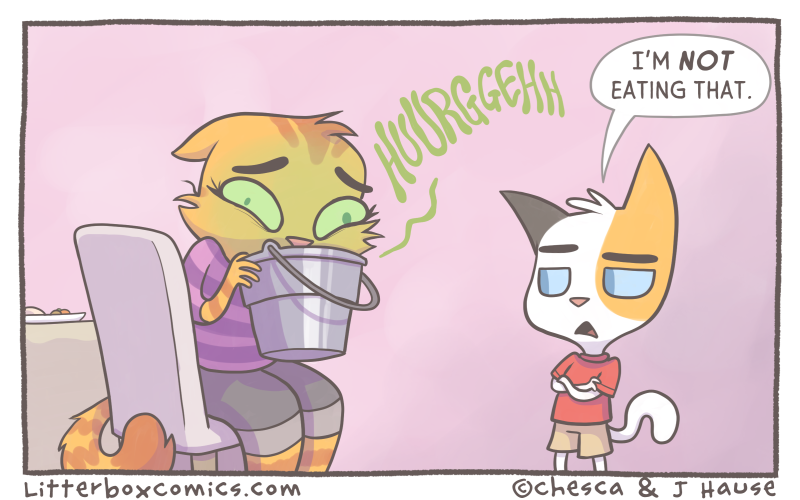 Here's the before (Nov 2018) and after! I'd been putting this one off because I expected it to be a nightmare and SURPRISE! -It was. I'm pleased I managed to up the gross factor though! 😄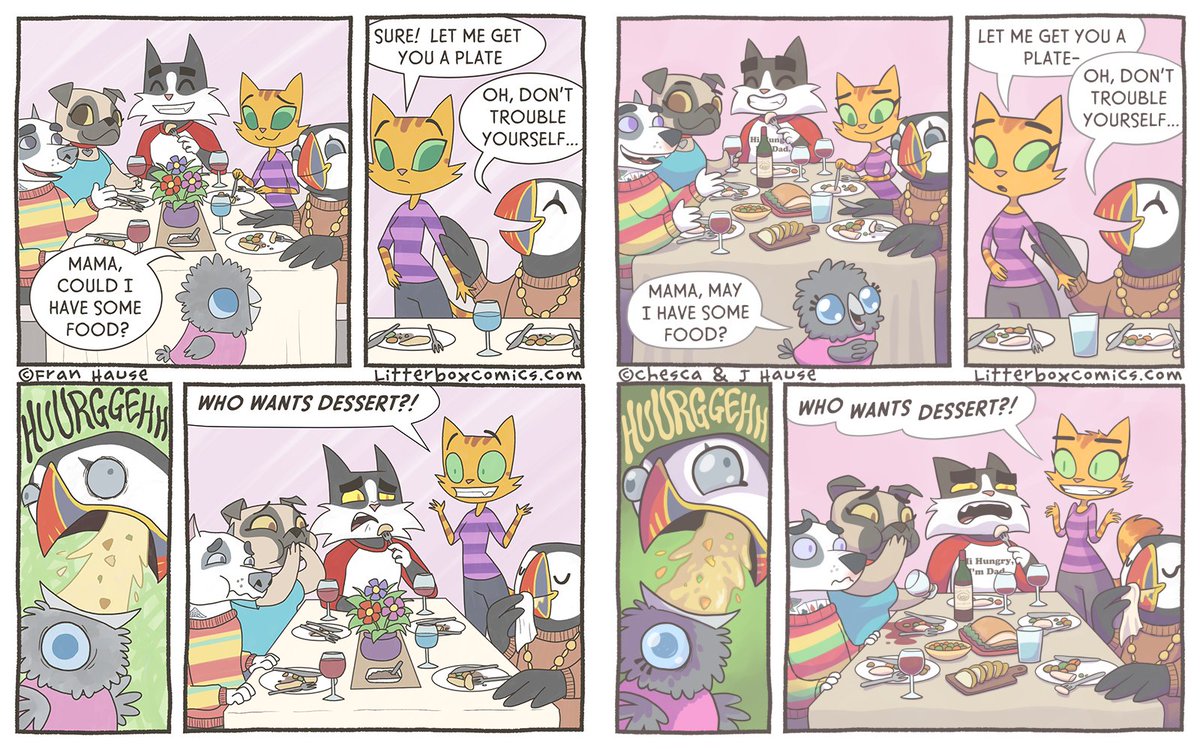 Realized I'm having a bit of a bodily functions theme this week! Sorry about that! 😅
Turns out I apparently picked one of the few birds that DOESN'T regurgitate -typical!
I'm going to say that she's a "crunchy" mom who's into the ancient regurgitation feeding fad, which is why her dining companions are so shocked. There we go. Fixed! 😅
Originally tweeted by Litterbox Comics 🐟 (@LitterboxComics) on 11/25/2020.